Our Staff
Dedicated to Excellence
If you're a current client, previous client or simply been around the automotive world for a while, you've likely gotten to know a few of the people pictured here. Perhaps you've talked with them on the phone or even had the opportunity to meet them. Either way, here's your chance to put a face with a name.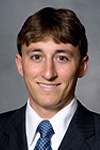 Matt Sockrider
President / Director of Operations
matt.sockrider@evaluationinc.com
Matt not only maintains direct supervision over the day-to-day operations at eValuation, but he also develops and controls the company's marketing, product development and client retention strategies. His International MBA from the top program in the country, extensive professional experience and commitment to excellence ensures that he provides the best service possible to each and every client.
Whether your organization is a small town local car dealership just getting its feet wet in the digital arena or a large dealer group or OEM looking to hold its people, processes and technology more accountable, Matt is dedicated to helping you realize the full potential of each online opportunity. He has previously worked in Sales Operations for General Motors' Central & Eastern Europe division and has been a member of the eValuation team since 2009.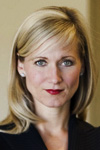 Lisa Keller
Founder / Consultant
After accepting a position at a local dealership back in the early 1990's, Lisa immediately fell in love with the business. Supported by one of the top automotive groups in the country, she pioneered both Internet Sales and CRM best practices. An industry innovator, she is truly passionate about her work, her team members and her clients; always attributing any success to the good fortune of being surrounded by great people.
Having worked with literally hundreds of the country's top dealers and manufacturers, she is widely regarded as an Automotive Digital Business expert. However, her friends and family will quickly tell you that she would much rather be regarded as simply a "good car girl with fabulous shoes!"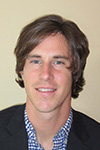 Kevin Ruck
Business Development Specialist
Kevin began working with eValuation fresh out of college in 2011, where he was a Division I scholarship athlete as well as a double major in Business & Economics. He has stayed equally busy since joining our team, coordinating and contributing on numerous high level projects as well as answering literally thousands of internet leads on behalf of our after hour e-lead clients. Somehow he has also managed to find time to establish a start-up web company out of his hometown of Greenville, South Carolina. Kevin is now taking a lead role in our digital marketing & business development initiatives.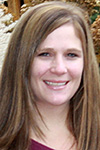 Katie Christiansen
Office Manager
katie.christiansen@evaluationinc.com
Katie is the newest member of the eValuation team, having joined us in January of 2013 when the company relocated to Southeastern Wisconsin. Her background in psychology and developmental education, along with eight years working in the public school system certainly hasn't hurt as she is tasked with keeping our books and team in order! Katie brings just the kind of knowledge, attitude and resourcefulness we need in an Office Manager. She is also the proud and very busy mother of two.